Before You -
Click Send...
A Simple Checklist to be Sure We have it All, and the way you want it."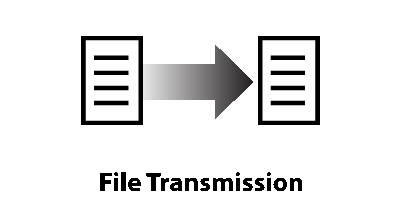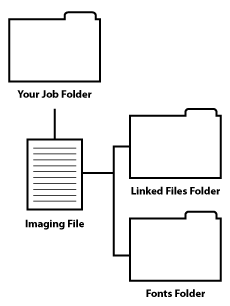 Our Output is only as Good as Your Input!
Follow these guidelines to help reduce problems that can commonly occur when outputting large format Images. Files supplied by the client or client agency will be pre-flighted for correct sizing and bleeds ONLY. It is vital that you or your agency is aware of image resolution issues prior to sending us files; it is not COLOURS' responsibility to correct those problems. There will be a charge for reprinting any images submitted with inadequate resolution. Please check all files prior to uploading. Check to be sure that all your linked files are provided, and if you are not converting your type to outlines provide all your fonts. Be safe, include a filled in copy of our work order form or at least a text file with contact information and the type of product you wish us to produce and when it's due.
Not all fonts named Helvetica are the same!
The best way to ensure that there is no problem with character shifts and other typical font mismatches is to make a copy of your base file and convert the type to outlines. This can be done in Illustrator and In-Design in the text menu. With Photoshop convert your font layers to Raster. If this isn't an option provide all the fonts in a font folder, and provide hardcopy so we can be sure your type appears as you expect.
The perils of linked files
Please do not embed linked files, once you embed a file we cannot make any adjustments to improved your output. Your linked files should also remain in layers. All our devices but the Lightjet support CMYK.Linked Raster Images: All your images should be the same resolution, same color mode and same color profile to ensure continuity. If the images contain text or adjustment/effects layers, keep them layered and save as .PSD.
Uploading Files to Our FTP Site"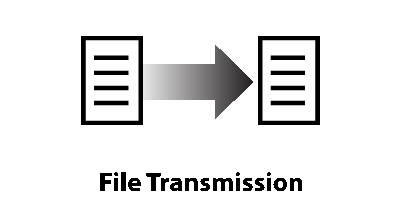 FTP: File Transfer Protocol
FTP is available for uploading files that are larger than 5Mb or if there are multiple files involved. This helps reduce costs and expedites output preparations.
NEW CUSTOMERS: If you have not worked with Colours Imaging before nor placed an order with us recently, please call customer service at 703.379.1121 or EMAIL us at jmonn@coloursinc.com first to discuss the specifics of your project with one of our salespeople.
SOFTWARE: You will need FTP Client software like FETCH (Mac), FILEZILLA (PC/Mac, free) or any similar program to upload files to our site. If you do not have one of these already installed on your computer, we can recommend NCH Classic FTP (PC/Mac) for its ease of use. Just click on any of the above names to obtain the software.
Once You're Installed:
PASSWORD: Once you have FTP Client software installed, EMAIL us at jmonn@coloursinc.com to receive the Site Address, Username and Password to plug into your FTP Client. In your email, please indicate the output project for which these files are intended. We cannot authorize access to our FTP site without a prior commitment regarding the work to be done.
COMPRESSION: We recommend that you ZIP (PC) or STUFF (Mac) multiple files into a single archive for faster, more accurate uploading.
TRANSFER FILES: After connecting to our FTP site, transfer files at your leisure. Once all files are uploaded, please EMAIL us at jmonn@coloursinc.com with output specifications such as type of output desired, print size, surface and any finishing services required, or fill out our PRINTING ORDER FORM and either EMAIL or fax it to 703.379.1121 — attention John Monn. Please include a screen-res PDF proof of the page
Don't like FTP? Dropbox is
Another Way...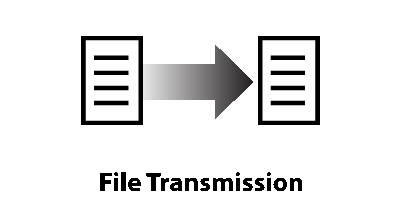 Dropbox
The Dropbox client enables users to drop any file into a designated folder. The file is then automatically uploaded to Dropbox's cloud-based service and made available to any other of the user's computers and devices that also have the Dropbox client installed. Once the files reside on the cloud, they can be designated for sharing, either to the public or to specific computers, in this case: Colours. Easy to install and use, go to Dropbox.com to learn more and download.
Once You're installed:
To send a file as a 'one-off' to one person or more is quite simple.
• Send files one at a time
• To one person or many
• Any person who gets the file link can download it
• Only the sender can modify or delete the file saved on Dropbox
Upload the file to a Dropbox folder using the web interface or Dropbox program.
When it's uploaded, go to your Dropbox web site and locate the file.
Select the file then choose 'Share Link'
Dropbox will offer to email the link for you, but you can ignore that by choosing 'Get Link' Get Link' will copy a web link to your computer clipboard. Paste that link into your own email.
The link will look a bit like this when pasted:
Note: Anyone who gets that link can download the file, there is no login or security required. But they can't delete or modify the file as saved on Dropbox.
Tip: If you have more than one file to send, bundle them into a single ZIP file so you only have to send one link.  Windows XP, 7 or 8 can make and open ZIP files. The sender (owner of the Dropbox account) has no direct way of knowing whether the file has been downloaded, or by whom.
Ask Us...
We're flexible.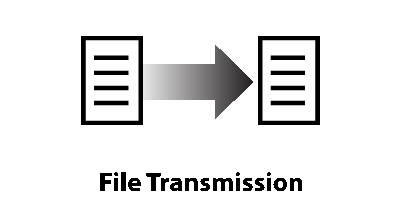 There are numerous options that we can support
We recommend FTP and Dropbox because they are reliable and simple to use. If you have other transmission software that you are required to use or are more comfortable with call us at 703-379-1121, and check we may already support it. If not we are open to finding new ways to recieve your files.